Regular price
$8.99 USD
Sale price
$8.99 USD
Unit price
per
Sale
Sold out

ON THE COVER
Neal Schorr's Multi-Era Layout

Publisher's Corner
Populate with People

Editor's Corner
The Great Escape

Feature Layouts
COVER STORY - A Trip through Time by Neal Schorr

The Saluda Southern with Lionel FasTrack by Ken Hoganson

Adventure in Kitbuilt Rolling Stock by Mel Garelick

Layout Set Back in Time by Donald Baker
Product Reviews by Eric Siegel
Lionel ALCO RS-27

Lionel 0-6-0 Strasburg No. 31

Product Showcase
New Products from Lionel, Millhouse River Studios, CTTA, and Menards
Collector's Gallery
Train Pins: Colorful Companions for Our Train Collections

Second Section
Daylight a Tunnel: Part 1

Here's an Idea

A Train Collector's Dream Shop

Team Track with Dave Minarik
Connecting Levels

The OGR Advertiser Index
Share
View full details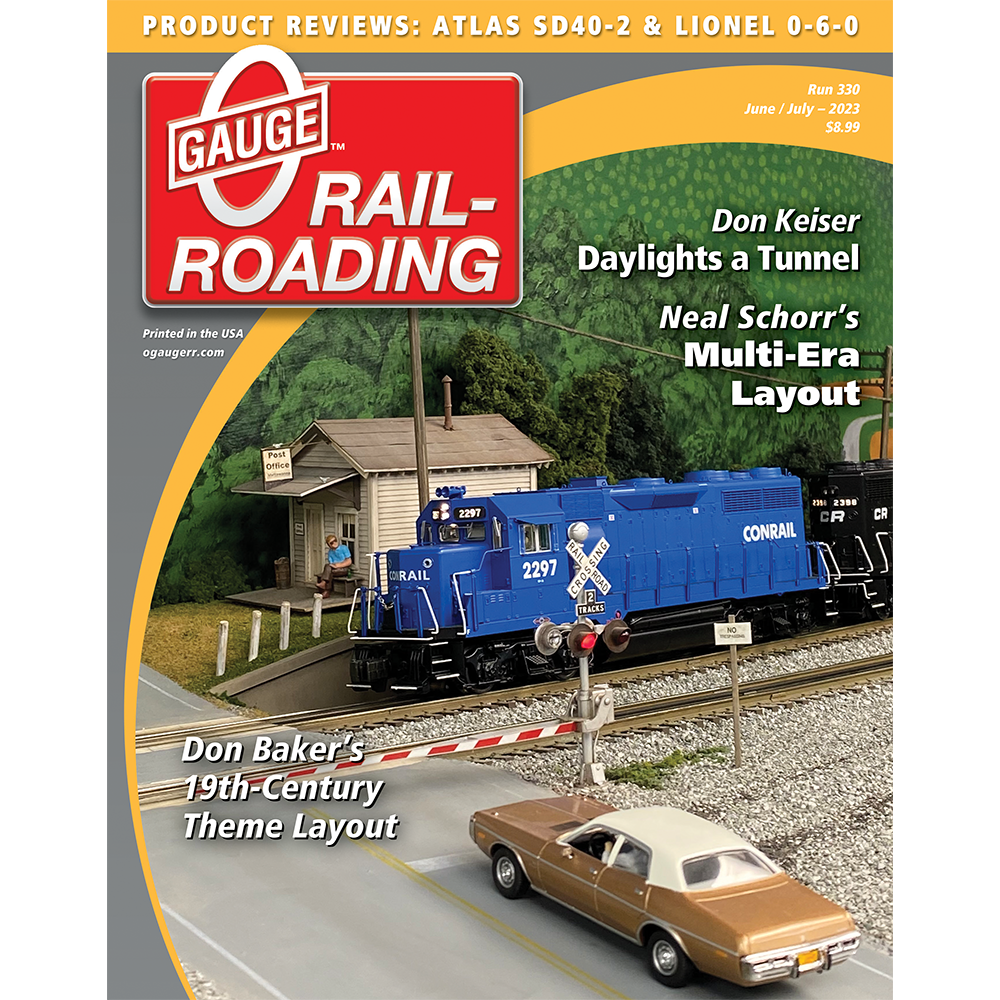 Awesome O Gauge layout
Neal Schorr's PRR layout is one of the best O Gauge layouts I have ever seen. I loved how the article was written and I loved the pictures.
A picture of my layout is in Run 330, in Readers' Rails. I am a long time subscriber to O Gauge Railroad magazine. I highly recommend it.
Adventure in Kitbuilt Rolling Stock - by Mel Garelick
I wrote an article in OGR Run 330 titled "Adventure in Kitbuilt Rolling Stock" describing the construction of an O gauge model of a pre-1900 wood passenger car. I am a subscriber to O Gauge Railroading Magazine and consider it to be the best publication on the subject of O gauge model railroading.